Andrea Doria
This is the 1:600 scale scratch built Andrea Doria, by Onno Heesbeen
Since a while now Iím exploring the world of scratch building ocean liners and cruise ships, at first out of necessity because the ships I liked did not exist as commercial model kits but now Iím also enjoy creating a model out of nothing. I have wondered why the Italian Liner Andrea Doria was never rendered as a model kit, she is not only a good example of elegant Italian liners but also her sinking was an historic event. So I thought Andrea Doria was worthy to make a model. As with all my models I started with doing the research an collecting plans and pictures. (I would like to thank Gerold Brunner for his help in providing some plans of Andrea Doria) To find out how I created the hull I would suggest my "scratch building" article under Features in the menu.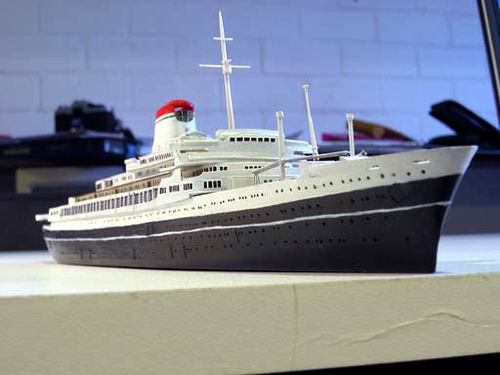 A nice perspective view showing the graceful lines of Andrea Doria.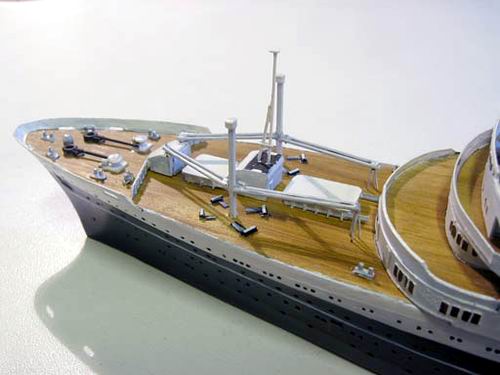 A picture of her foredeck, showing the break-water, deck equipment like the cargo cranes and cargo hatches.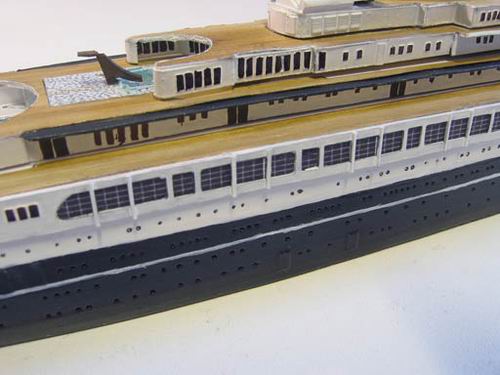 A look along side the ship, I worked a lot of details into the covered promenade windows. I perforated the portholes in the hull and added details to her first class lido deck.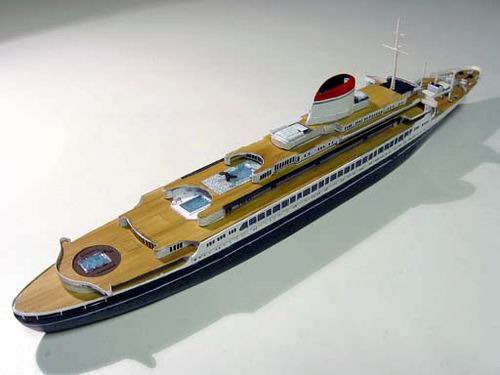 An aft aerial shot showing the long and slender terraced aft lido decks.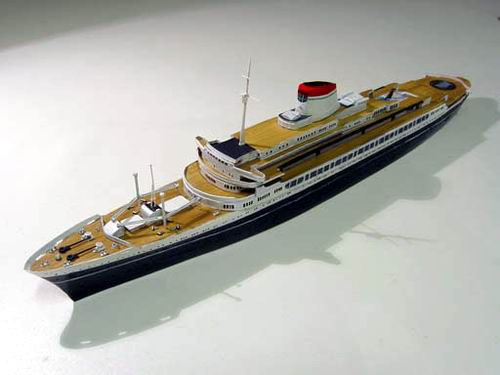 A frontal aerial shot giving a general impression of the ship. I decided to make a water line model because I plan to make a sea diorama.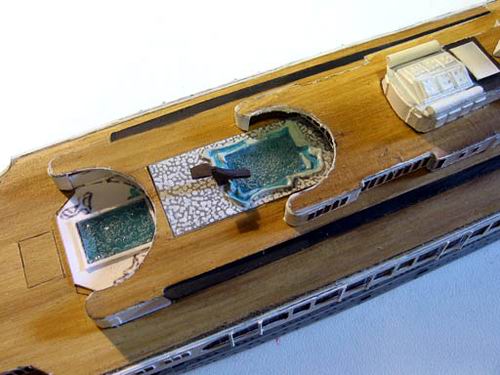 A close up shot of her first class lido, I wanted to recreate this area as realistically as possible in a small-scale model. I mimicked the tile effect of the lido and the typical art/design of the pool and slide. I achieved to capture the general impression of Andrea Doria and now the smaller but essential details like the davits and lifeboats need to be added.