ss France
This is the 1:500 scale ss France by Pete Hodges.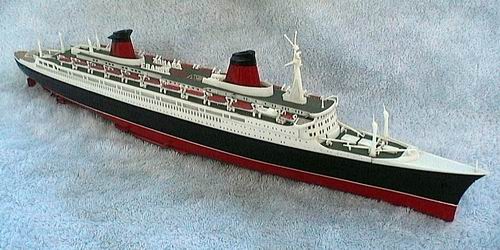 These photos show some of my modifications to the Glencoe 1:500 ss FRANCE kit.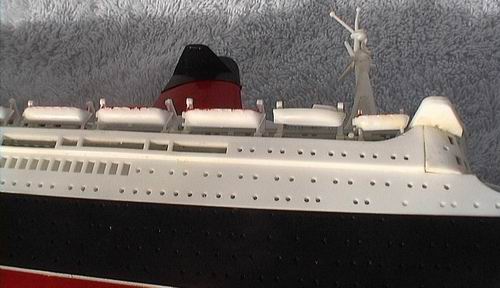 The most notable alteration was to cut the forward and aft thirds of the upper Promenade Deck overhang down, file and re-glue the window section so that the overhang is roughly the same width as the midships portion, which is left original.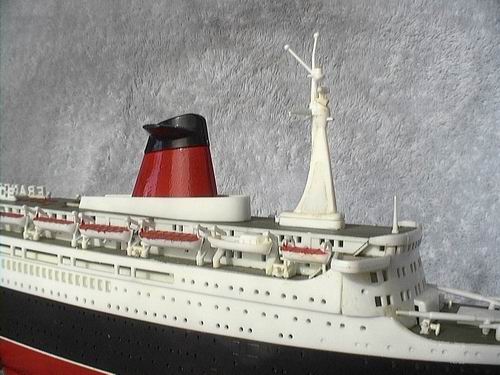 The Boat Deck and bridge-front have been re-contoured to allow for the "corrected" superstructure sides. The holes for the boat winches were re-drilled closer to the deck edge.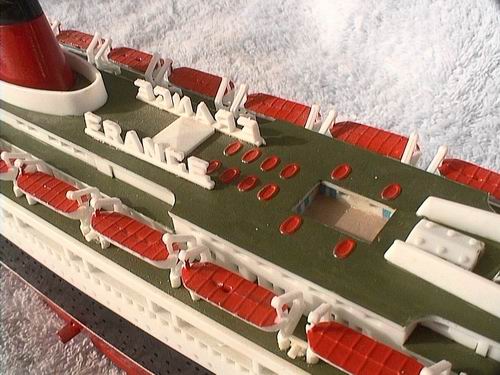 The Patio Provencale behind the forward funnel is now twice the depth as the model piece came in the kit, and now has the correct windows and doors.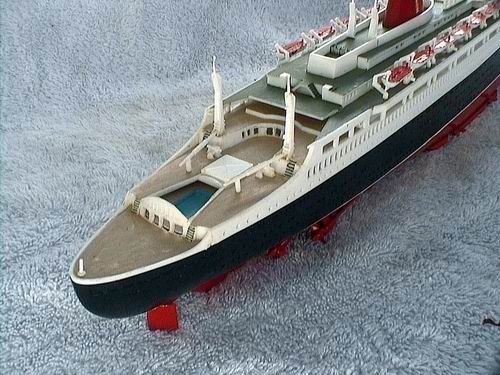 The aft walls to both upper and lower Promenade Decks now have the proper window openings in them, along with a Tourist-class "pool" scratch-built under the removed pool opaque plastic pool roof.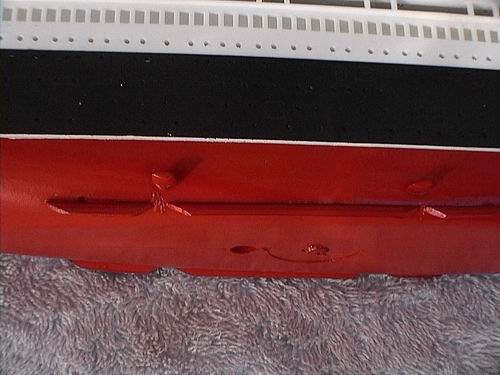 The bilge keels have been cut into the proper three per side, and the radar mast has had the incorrect "voids" filled with Evergreen stock. What remains to do are make "roofs" on the funnel pedestals, build the proper 1st-class Gym area behind the aft funnel, and make the clear plexiglass roof over the Tourist-class pool. I will also add PE rails if I can get them close to 1/500-scale.