Queen Elizabeth 2 ~ Photographs: 1969 ~ 1972
Photos courtesy of Don Stoltenberg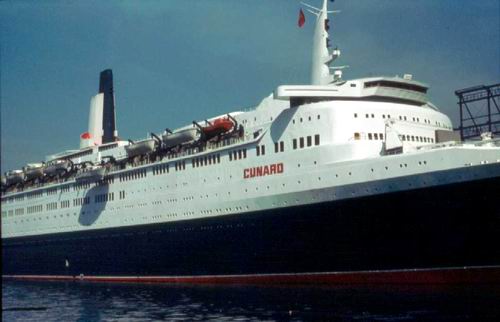 Pier side view showing QE2 in her original livery.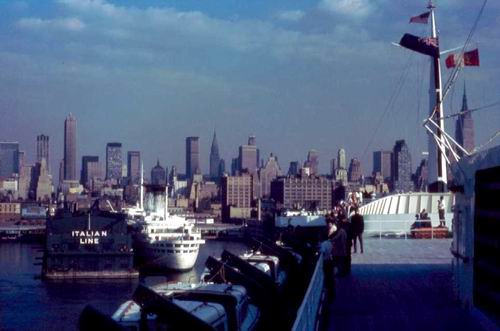 Looking forward as she docks, note Michelangelo or Raffaello at Italian Line pier.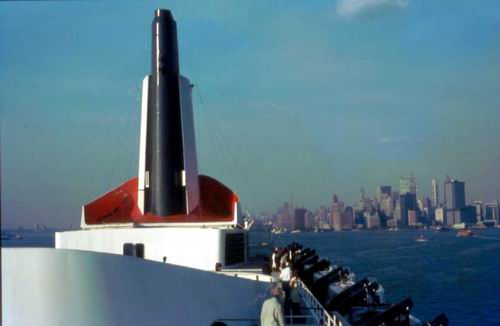 Aft view shows the funnel design and the curved bulwarks of the Signal Deck well.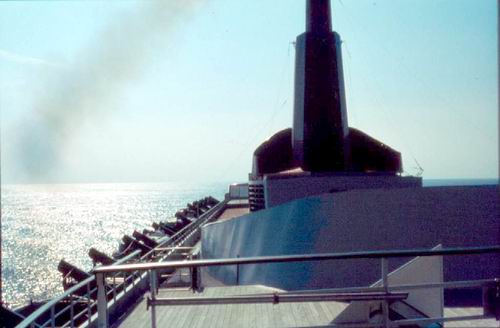 At sea stern photo reveals contours of stepped deck and bulwark surrounding Signal Deck well.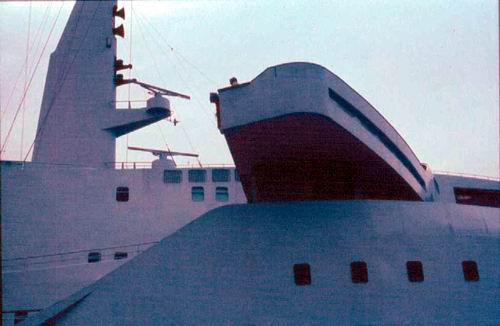 Excellent photo showing starboard bridge wing details.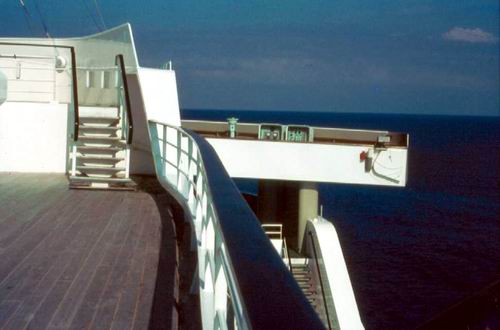 Looking forward, towards the starboard bridge wing. Note companionway details, and the khaki colored wing support pylon.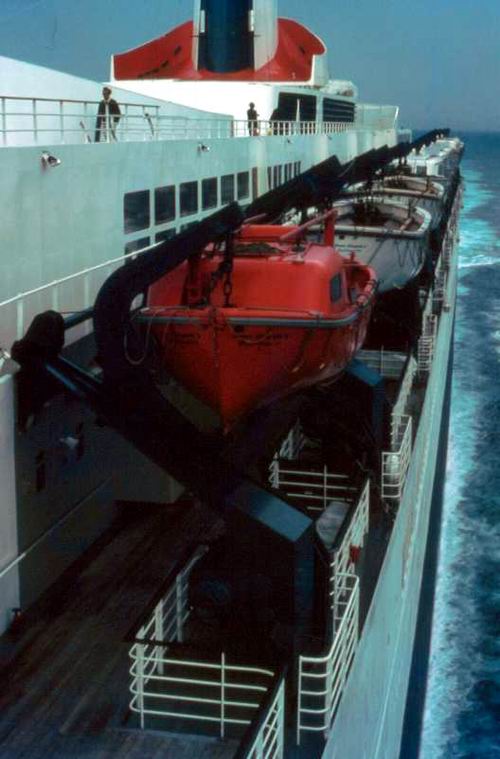 Looking aft from the port bridge wing.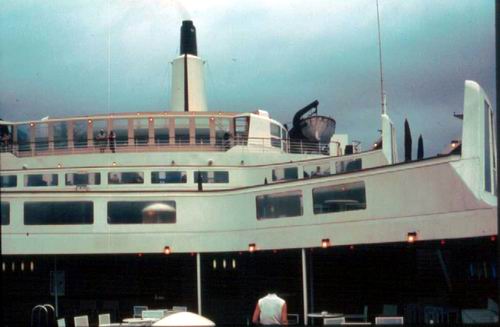 Looking forward from stern reveals many details, including khaki colored screen enclosing the Lido Deck.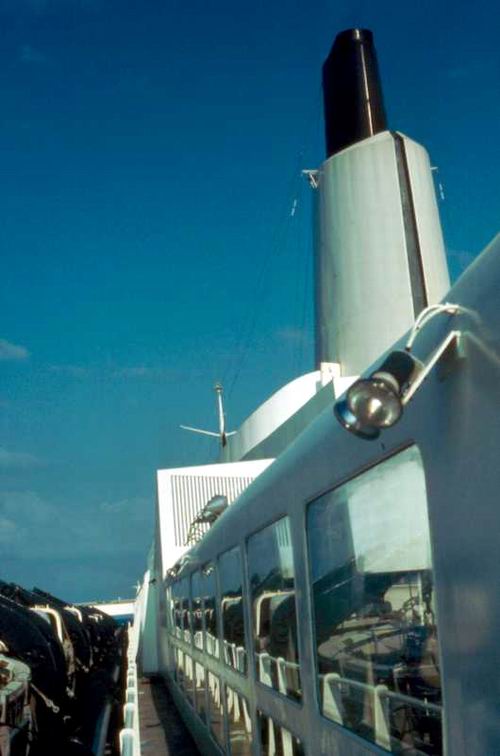 Looking to stern, showing narrow deck along the glass screen on Sports Deck.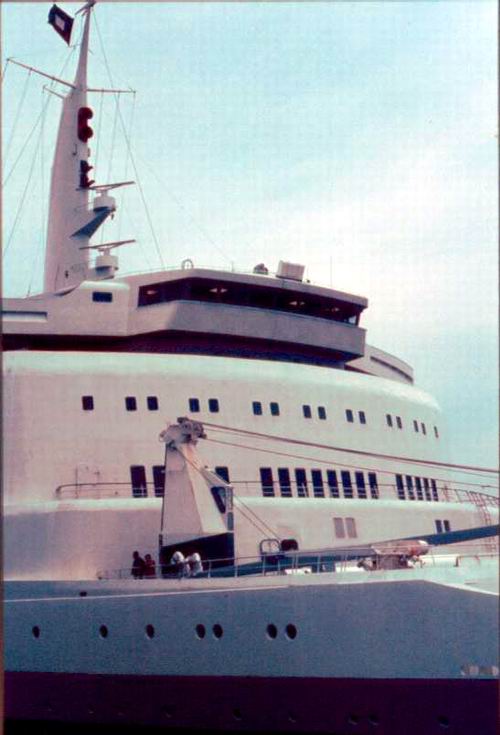 A great photo of the bridge superstructure and crane details.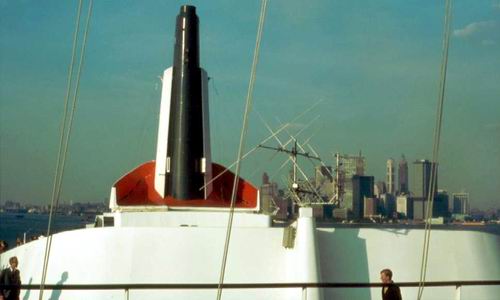 The funnel of the QE2 viewed from the Signal Deck, forward of the well opening.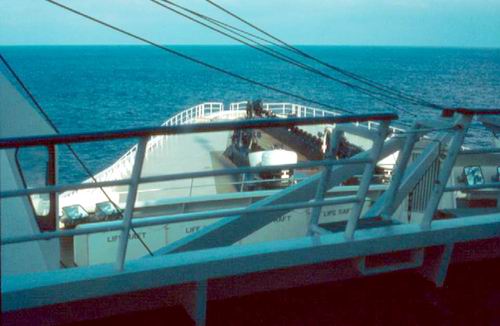 A low angle photo of the QE2s' bow from the observation lounge deck.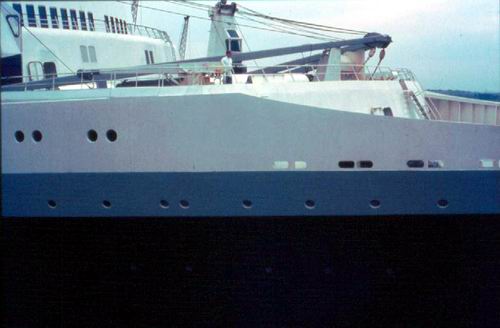 Foc'sle, showing freeing ports or scuppers, railing and stanchion detail.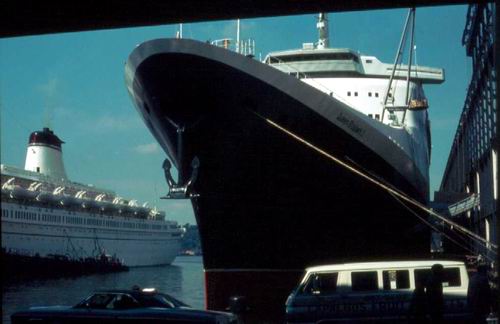 QE2, docked, unloading cargo.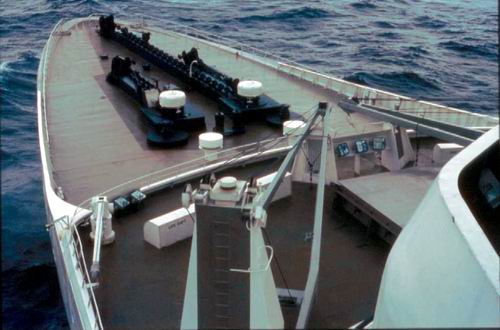 A very revealing bow photo from port bridge wing; note the anti-slip paint around the windlasses and anchor gear.