Queen Mary photographs taken by Chris Schönberger
Commentary by Scott Reigel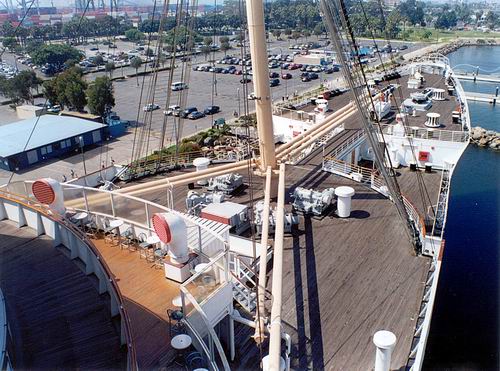 View of the bow taken from the starboard bridge wing. Dark colored teak decking is original and has not been restored on this portion of the ship. The foot bridge across the well-deck was added as part of the conversion in Long Beach and is not original to the ship.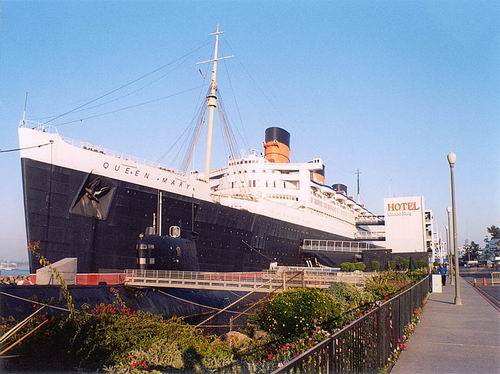 R.M.S. Queen Mary, and her companion, a former-Soviet diesel-electric attack submarine.
Port side of the ship. Note that the louvered covers on the large boiler room ventilators which are not original.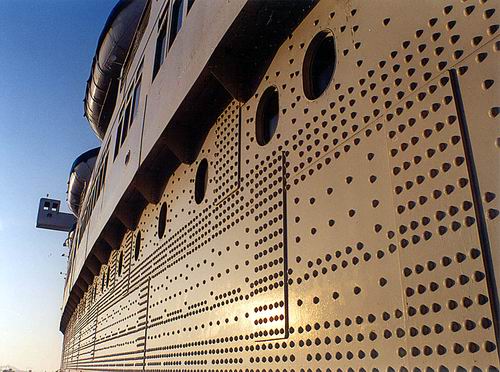 Over 10,000,000 rivets were used in the construction of the Queen Mary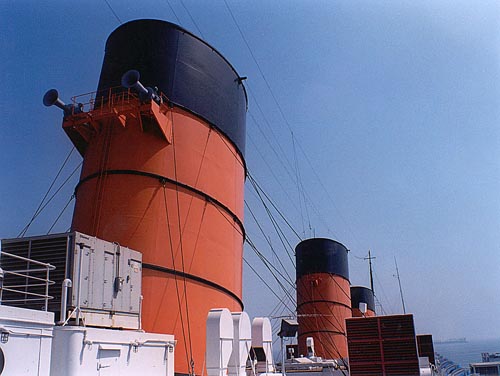 The view looking aft from the port bridge-wing reveals many of the changes made during her post-Cunard conversion. Enthusiasts of the ship will note the air-conditioning unit atop the tank room, the reconstructed funnels (missing steam pipes for the whistles and boilers as well as rivet detail) and several antennas which have been added. None the less, an evocative point of view.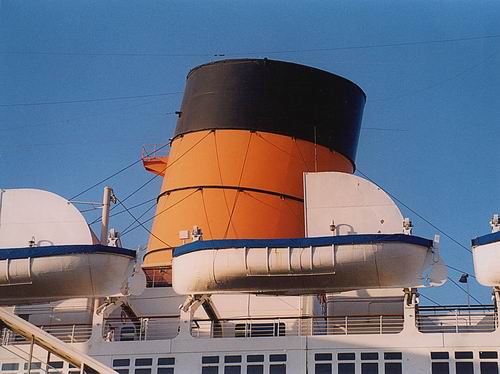 #2 funnel. All of the ship's original funnels were removed during the conversion process in Long Beach to facilitate the extraction of the boiler room machinery. The replacements she has today are made of welded steel and lack some details from the originals. Note the empty platform for the third ship's whistle, which has been removed and is presently installed on Cunard's new QM2.
.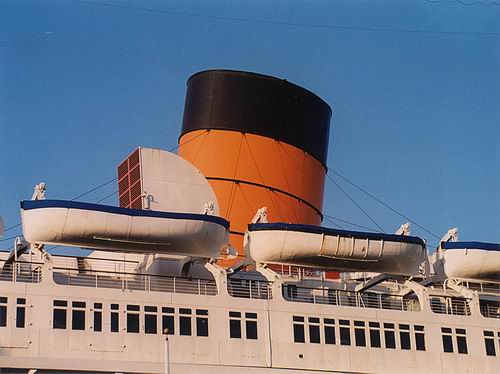 #3 funnel. The current color is believed to be a good match to the original "Cunard red" she wore in service. The blue lifeboat covers however are not original and were installed while the ship was operated by Disney.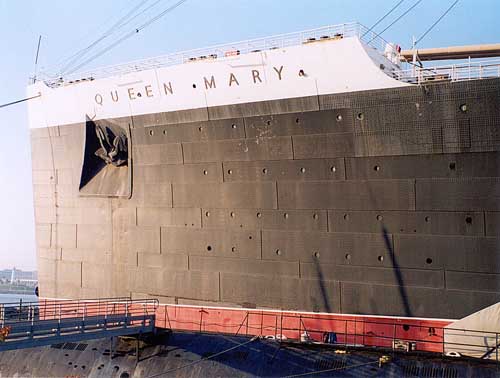 The afternoon sun captures the texture of the forward hull plating.